The VLN928 is a wonderful instrument with a unique sound power. Capable of performing the most demanding pianissimos up to the most powerful fortes, with a magnificent projection capacity, this instrument also has the versatility to be used by solo violinists and chamber musicians. obtaining extraordinary results...Eddy marcano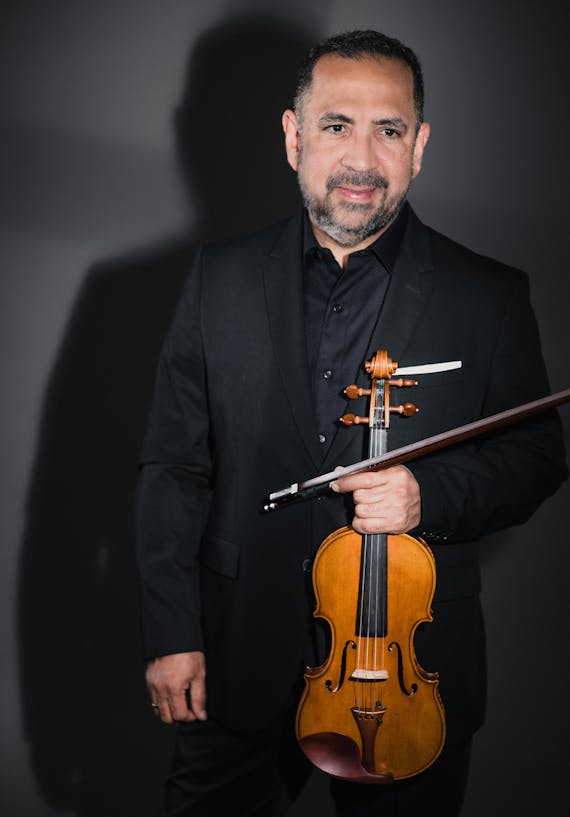 Eddy Marcano is one of the great violinists and Venezuelan directors also recognized as one of the leading exponents of the instrument across the continent. As an instrumentalist he is first violinist of the Simon Bolivar Symphony Orchestra, a position with which he has received the highest decorations.

As a soloist he has performed with major orchestras, receiving the highest praise. He has participated in national and international festivals in almost all of Latin America as well as Germany, Spain, United States and London.

He lived one of the most important moments of his career, when the teacher Sergio Bernal he composed a concerto for violin and orchestra especially for him, based on the joropo "El Tamarindo". This piece was released worldwide with the Symphony Orchestra of Utah, USA, where Eddy Marcano received a long standing ovation. Specialized press reported the best reviews that gave the back to the mainland.

As a teacher he has taught violin and workshop owner of Simon Bolivar Conservatory of Music and the Emil Friedman School. He also served as president of the Nueva Esparta Symphony Orchestra Foundation and Director of the Children's Orchestra of Montalban Academic Center. He has been commissioned music for UNESCO and OAS in creating youth and children's orchestras in Honduras, Mexico, Uruguay, Paraguay, Guatemala and Puerto Rico Music 100x35 as violin teacher and director. He joined the faculty of the conservatory Itinerant Andean CAF. He is a member of the Music Council of UNESCO Venezuela.
What I Play
Our Family
Stay in Touch
Sign up to receive news, updates, and product information about Eastman