I absolutely love my Jonathan Li violin! Its dark, rich, and warm tone makes it the perfect instrument for me to play on stage. Thank you Eastman for making such high quality instruments for both students and professional musicians!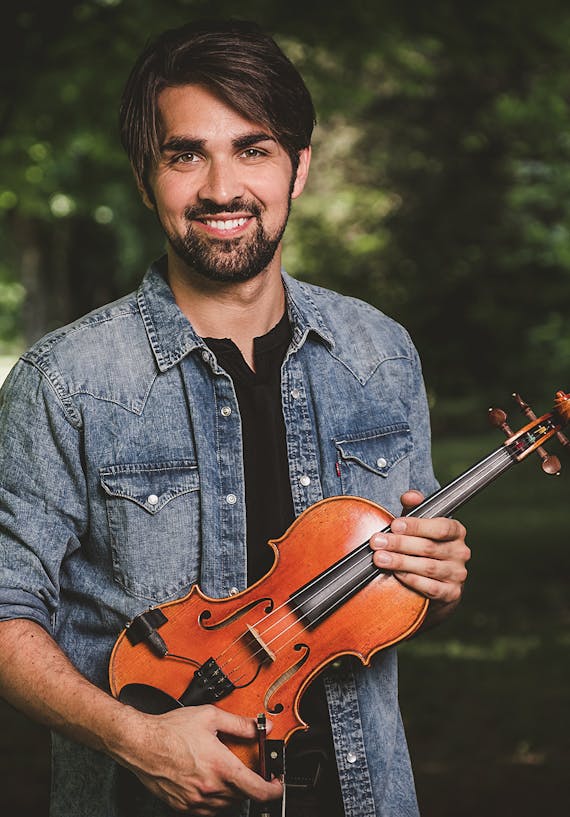 Ryan Joseph has been performing since he was 2 ½ years old. Born in a small town outside of Pittsburgh, PA in 1985, Ryan began with his Grandfather (who was also a fiddler) and his family's polka band. Ryan was featured in this band, and he was nominated for a Grammy Award in 2004 with them. In fact, Ryan was even noted as an "incredible fiddler" in USA Today by former President and CEO of NARAS Michael Greene stating his wish for more time in the Grammy broadcast to feature talented young artists such as Ryan. Today, Ryan can be heard singing and playing on hundreds of tracks on numerous recordings. Ryan appeared on Live with Regis and Kathie Lee when he was 11 years old singing and playing several instruments including fiddle, sax, guitar, bass, and piano. He has kept a busy touring and performance schedule throughout the country through the years performing across the United States, in Europe, and on Caribbean Cruises. Ryan is not afraid of hard work as he also graduated with a 4.0 average and a Music Education degree in 3 ½ years from Duquesne University (Pittsburgh, PA).
Ryan plays a Jonathan Li violin (VL503).
What I Play
Our Family
Stay in Touch
Sign up to receive news, updates, and product information about Eastman