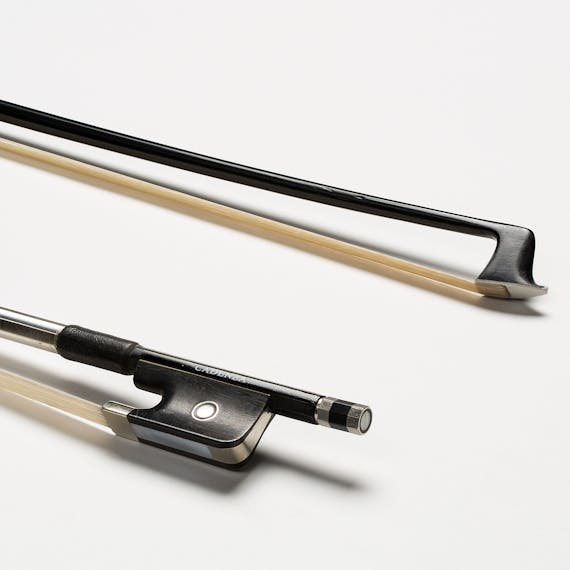 Cadenza BA301
Students and teachers love the strength, durability, classic appearance, and modest price of the Cadenza bow. This strong carbon fiber bow with traditional nickel mountings is an ideal bow for multiple uses.
Get More Info
Material:

Strong carbon fiber stick

Frog:

Three part button

Lapping:

Silver-plated wire winding

Grip:

Genuine leather grip

Hair:

Genuine unbleached Mongolian horsehair

Available Sizes:

4/4
Get More Info
Cadenza BA301
Let us know what questions you have below and we'll be in touch with answers soon.